Localized Content in Portuguese
Do you need to talk to customers who speak Brazilian Portuguese? Do you need to connect with potential customers in Brazil? What you need is a localized content strategy, the best solution to reach out to a population of over 210 million people.
Localization is the process of adapting content according to the local linguistic features of the local audience and the customers' native language, carried out by a foreign company or brand.
In other words, it means your company will be speaking the same language as a customer from another country. That is why localization is much more than a translation service as it covers the behavior and the linguistic nuances of the local customers.
Why does your company need localized content?
As globalization increases, it's crucial to have precision and clarity when communicating in order to avoid losing business opportunities or branching out a company.
Living through a digital innovation era, it gets even more common to do business with companies and people around the world.
Therefore, in this digital context, the production of localized content becomes essential to all marketing actions.
Business Expansion
Take your business to the global market
Right Communication
Speak your local customer's language
Eliminate Noise
Avoid possible communication failures
Convey Credibility
Be trusted to your potential customers
Boost sales
Increase sales in new regions and markets
Brand Clarity
Always be clear in your brand's voice
Localized content is the beginning of the internationalization of any business
We have never been so exposed to information as we had in the last years, which only reiterates how much communication is present and affecting people's daily life. And this phenomenon is happening worldwide.
Nevertheless, to be successful in this globalized market, content is key. And more important than its production, it needs to be very well managed and take the client's location into consideration, in order to be more than just a translation service.
That is because customers are more likely to purchase a product if it is accessible in their language.
For this reason, localization is the starting point for a company or brand to be properly placed in the global market.
Reach Brazilian customers with Verbum Conteúdo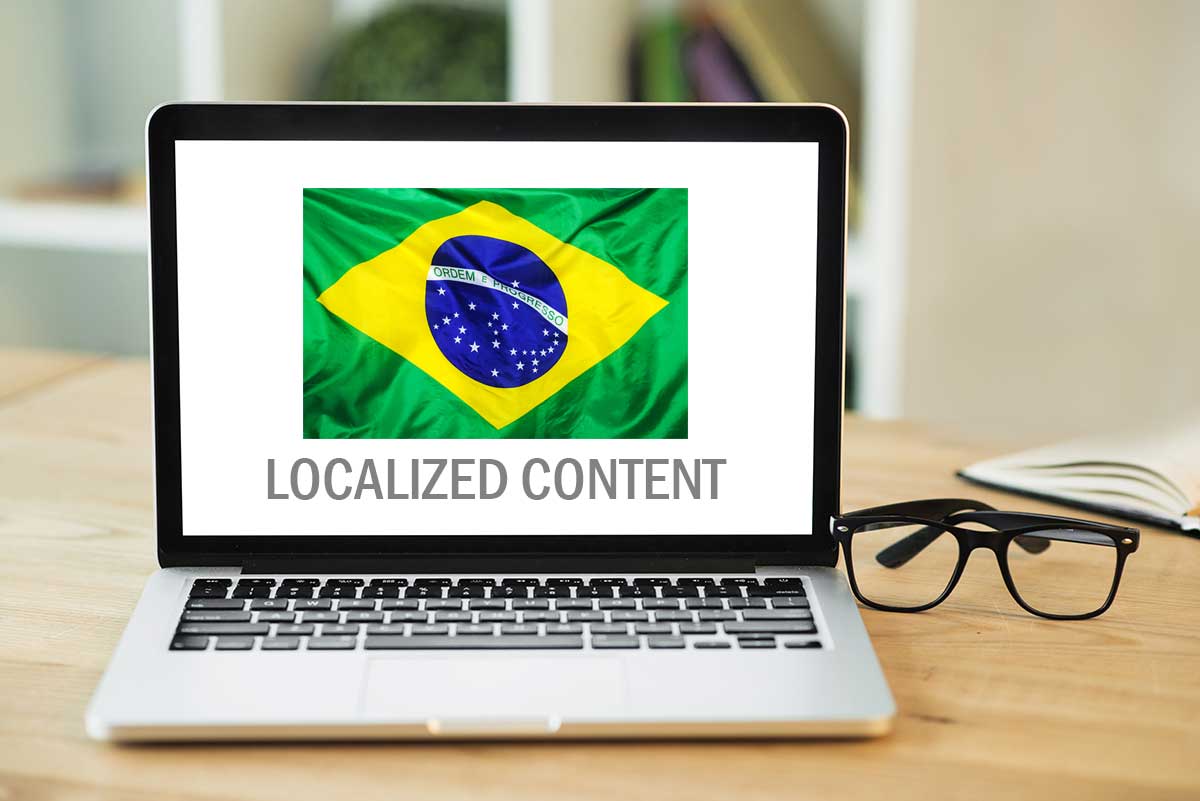 Brazil's population equals roughly a third of Europe's, which means that one country can be a huge market to be explored by companies that haven't yet met the potential of the "soccer country".
Verbum Conteúdo helps you to communicate with the Brazilian audience and to expand your company's business, giving you localized content that is focused on what potential local customers understand. No mistakes or communication breakdown.
Get in touch with us and start growing your business in the Brazilian market today!